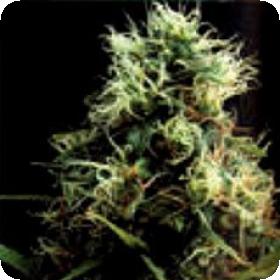 Kilimanjaro Feminised Seeds
Kilimanjaro is an African sativa which gets its name from its region of origin: the hills of Kenya's Mount Kilimanjaro. It is an early finisher that represents a rich aeons-long history of cultivation by the regions natives. It is such a potent smoke, even in its wild and natural state, that the indigenous people call it the "elephant killer" or "elephant flattener."
The strain boasts an old and mystical backstory wherein it served as the focal point of a number of religious rituals. The people of the region have known for years that getting their hands on this strain is a true religious experience.
Outdoor growers are sure to appreciate how nicely these plants take to their growing environment and how well they produce. They like warm, sunny days so be certain to plan on planting and harvesting early. The flowering time is very impressive for a sativa at only 60-70 days on average.
Grow Kilimanjaro indoors only if you have ample vertical space or are growing in a greenhouse. Floor space is also an asset as these plants to tend to stretch a bit. They prefer natural light but manage fine indoors as well.
Kilimanjaro produces an effect that is stimulating as well as trippy. The seeds are also quite stable, producing consistently healthy and hardy plants whose best genetics have gone into the development of the seeds you get today. These seeds improve upon the original with an elevated THC content and more pronounced taste and smell.
Kilimanjaro Feminised is the perfect strain for novice growers as it has all the benefits of the original with the added bonus of a much more forgiving growing ability that is less reliant on strict light cycles on order to produce in abundance.