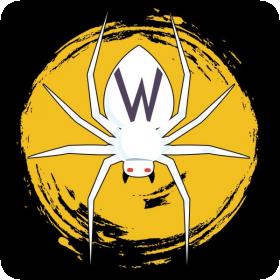 White Widow Original Feminised Seeds
This strain is one of the most popular strains in the world, and for good reason. It is an incredible plant that produces large yields of top quality cannabis. This strain can grow in a variety of environments, when grown indoors it will usually reach a height of 80 - 120 cm and produces a yield of 400 - 550 g/m2. Outdoors the plants are ready for harvest by October and will usually reach 140 - 180 cm tall with a yield of 750 - 900 g/plant. The effect is both euphoric and relaxing with a rush that leads into a pleasant calm.
White Widow Original can be purchased in the form of feminised seeds. Feminised seeds are ideal for growers who don't plan on breeding their own crops. For these growers the male plants are a big issue, especially during the flowering phase. This means that they have to be removed, which is a huge waste of time, money and energy. Feminised seeds also tend to be higher in quality and uniformity than regular plants. For this reason some breeders also prefer to use them, despite the increased difficulty in feminised breeding.
This strain can be grown indoors, outdoors or in a greenhouse and has a flowering time of 56 - 63 days.
Remember that the cultivation of cannabis seeds is illegal in some countries, please check the laws of your country before attempting to cultivate cannabis seeds.