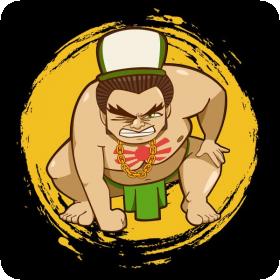 Sumo's OG Kush Feminised Seeds
Sumo's OG Kush is an indica dominant strain with a hint of sativa. It is a cross between Mystery OG Kush and California Kush. This strain is versatile and can grow in a few different environments.
When it is grown indoors it will usually grow from 80 to 150 cm in height and will produce a yield of 350 - 450 g/m2. When grown outdoors it will reach a height of 100 - 180 cm and will produce a yield of 550 - 650 g/plant.
The scent is powerful and earthy with a hefty full body stone that is ideal for relaxing after a long day.
This strain is also a multi award winner, it took 1st prize at the 2015 Kush Highlife Cup, Overall Cup Winner at the 2015 High Life Cup, 1st prize at the II Castello Cannabis Cup 2017 for outdoor strains, and 2nd prize at 4 Copa Mallorcannabis 2017 for outdoor strains.
This strain is feminised and will only grow into female plants. Feminised seeds are great for growers that don't plan on growing their own crops. For these growers the male plants are not only a nuisance, but can actually damage the females of the crop.
For this reason they have to be removed from the crop, which is a waste of half of the plants, and therefore half of the money spent on them.
Feminised seeds also tend to be higher in quality and uniformity than regular seeds. Some breeders also prefer to used feminised seeds. However, feminised seeds are difficult to breed with and should only be used by experienced breeders.
This strain can be grown indoors, outdoors or in a greenhouse and has a flowering time of 49 - 56 days.
Remember that the cultivation of cannabis seeds is illegal in some countries, please check the laws of your country before attempting to cultivate cannabis seeds.
Genetics:
Mystery OG Kush x California Kush