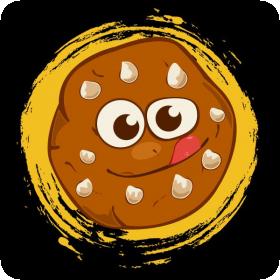 White Caramel Cookie Feminised Seeds
This strain is indica dominant and a cross between Wookie and Purckle. White Caramel Cookie is just as tasty as it sounds. It has a deliciously sweet flavour as well as a high level of THC resulting in a heavy body stone.
This makes it absolutely perfect for just relaxing on the couch and watching a movie.
This strain can grow in a few environments, when grown indoors it will usually reach a height of 70 - 120 cm and produce a yield of 400 - 550 g/m2. Outdoors it will usually reach around 130 - 190 cm and produce a yield of 600 - 850 g/plant.
White Caramel Cookie is a feminised strain and will only grow into female plants. Feminised strains are great for growers who don't plan on breeding their own crops.
For these growers the male plants are little more than a nuisance, and can actually harm the females during the flowering period. This means they have to be removed, which is a huge waste of time, money and energy that would be much better spent on the productive female plants.
Feminised strains also tend to be higher in quality and uniformity than regular strains.
This strain can be grown indoors, outdoors or in a greenhouse and has a flowering time of 56 - 63 days.
Remember that the cultivation of cannabis seeds is illegal in some countries, please check the laws of your country before attempting to cultivate cannabis seeds.