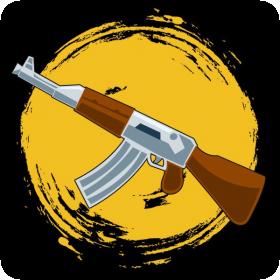 Ultimate AK Feminised Seeds
Ultimate AK is a balanced indica and sativa hybrid that can grow in a variety of environments. This strain was created by crossing Sumo's Big Bud and AK - 47. This strain also has very balanced levels of THC and CBD so the effect is energetic, long-lasting and not overly intense.
This strain will usually grow between 50 - 90 cm indoors and yield around 420 - 520 g/m2. Outdoors this strain will reach around 100 - 160 cm in height and yield around 65 0 - 750 g/plant.
The flavour is extremely sweet and spicy yet floral with a lovely, mellow high that is relaxing but not lethargic.
This strain is feminised and will only grow into female plants. These plants will also require a light cycle in order to flower. Feminised seeds are great for growers who don't plan on breeding their own crops.
For these growers the male plants are a complete hassle. The male plants can harm the females during the flowering period and so have to be removed. Since around half of a regular crop is male this is a huge waste of time and money.
Feminised seeds also tend to be higher in quality and uniformity than regular seeds. Some breeders also prefer to use them, despite the increased difficulty of feminised breeding.
This strain can be grown indoors, outdoors or in a greenhouse and a flowering time of 63 days.
Remember that the cultivation of cannabis seeds is illegal in some countries, please check the laws of your country before attempting to cultivate cannabis seeds.