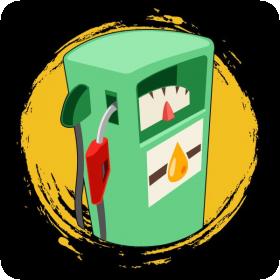 Sweet Harlem Diesel Feminised Seeds
Sweet Harlem Diesel is a long flowering strain that is sativa dominant and a cross of Sour Diesel and Sweet Afghani. This strain is perfect for those who would like a little boost of energy and creativity.
This strain can grow in a variety of environments, outdoors it will reach about 230 cm and produce a yield of around 450 - 600 g/plant. Indoors it will usually hit around 120 - 150 cm and will produce a yield of around 300 - 400 g/m2. This strain has a delicious flavour of fruity-citrus and diesel with an amazingly uplifting and happy high. Perfect for creativity and socialising.
Sweet Harlem Diesel is a feminised strain, meaning that it will only grow into female plants. Feminised seeds are ideal for growers who don't plan on breeding their own crops. For these growers the male plants are not only a nuisance but a huge waste of time, space and money. Male plants can harm the females which means they have to be removed during the flowering cycle.
This means throwing away around half of the plants, instead of just purchasing a full crop of productive female plants. Some breeders also prefer to use feminised seeds because of their increased quality and uniformity. However, feminised breeding is extremely difficult and should only be attempted by experienced breeders.
This strain has a flowering time of 70 - 77 days and can be grown indoors, outdoors or in a greenhouse.
Remember that the cultivation of cannabis seeds is illegal in some countries, please check the laws of your country before attempting to cultivate cannabis seeds.
Genetics:
Sour Diesel x Sweet Afghani