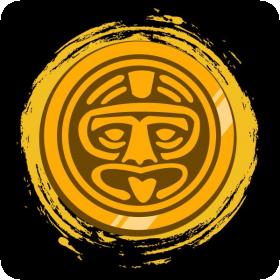 Maya Gold Feminised Seeds
Maya Gold is a fantastic outdoor strain that grows extremely well in northern European latitudes. This plant is quite hardy but is also a refined and complex strain with an amazing high and delightful flavours and scents.
It has high levels of THC with low levels of CBD, which gives the effect a good deal of power. This strain is extremely uplifting, long-lasting and euphoric. It's flavour and scent are a mixture of sweet fruit, pepper and spice.
This strain will grow from a small to average size but will produce a yield of around 600  - 1000g/plant.
This is a feminised strain, meaning that it will only grow into female plants. Feminised strains are ideal for growers who don't plan on breeding their own crops.
For these growers the male plants are a huge waste of time, space and money that would be much better spent on the female plants. Feminised plants also tend to be much higher in quality and uniformity than regular plants.
For this reason some breeders also prefer to use them. It is possible to breed using only female plants. This is achieved by stressing the females into producing feminised pollen. This is very difficult and should only been attempted by experienced breeders.
This strain should be grown outdoors or in a greenhouse and has a 7 month growing season.
Remember that the cultivation of cannabis seeds is illegal in some countries, please check the laws of your country before attempting to cultivate cannabis seeds.
Genetics:
Early Gold x Power Sativa