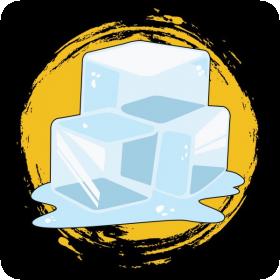 Cold Thunder Feminised Seeds
Cold Thunder is a sativa dominant strain that is ideal for growing indoors or in a greenhouse. However, it is also perfect for a range of climates and soil types.
It is a combination of Early Sativa and Alaskan Thunder with Moroccan Sativa, Viking and Early Pearl. This strain can grow quite tall and might need some support later on.
The yields are impressive and will usually reach around 60 – 100 g/plant. The flavours are a mix of citrus and spice with some peppery notes. The high is powerful and extremely uplifting as well as psychoactive. This is due to the high THC and low CBD.
This strain is feminised and will only grow into female plants. It also means that the plants will need a light cycle in order to flower. Feminised plants are great for growers who don't plan on growing their own crops.
For these growers, the male plants will cause issues in the crop, and waste them a tonne of time, money and energy. Male plants have to be removed during the flowering time so that they don't harm the female plants.
Feminised seeds are also often higher in quality and uniformity. For this reason, some breeders also prefer feminised seeds, however feminised seeds are harder to breed with and this should only be attempted by experienced breeders.
This strain can be grown indoors, outdoors or in a greenhouse and has a flowering time of 8 weeks.  
Remember that the cultivation of cannabis seeds is illegal in some countries, please check the laws of your country before attempting to cultivate cannabis seeds.
Genetics:
Early Sativa x Alaskan Thunder