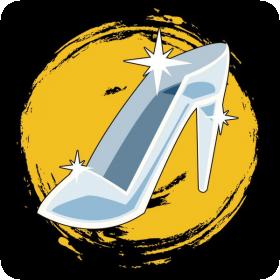 Cinderella 99 Feminised Seeds
This strain is legendary in the cannabis world and is a combination of Princess and Cinderella 88. It is sativa dominant and has a short flowering time, as well as a short structure.
Its yield is around average and will usually hit around 400 – 500g/m2 indoors and 650 – 750 g/plant when grown outdoors. This strain is famous for its high THC production as well as its low CBD production.
This means that the effect is extremely psychoactive and cerebral as well as super uplifting. Perfect for those who need cheering up or like to smoke socially/for a bit of creative help.
The flavour is very fruity with an emphasis on grapefruit/citrus with a delicious smell to match.
Cinderella 99 is a feminised strain which means it will only grow into female plants. Feminised seeds are great for growers who don't plan on breeding their own crops.
For these growers, the male plants can cause issues in the crop whilst also wasting a lot of time, money and energy that would be much better used on the female plants.
The males have to be removed during the flowering period in case they harm the female plants. Feminised seeds will often produce higher quality crops with better levels of uniformity.
For this reason, some more experienced breeders grow the females in such a way that some of them will produce pollen, thereby providing a method of female only reproduction.
However, this is very difficult and should only be attempted by the most experienced breeders.
This strain can be grown indoors, outdoors or in a greenhouse and has a flowering time of 56 – 63.
Remember that the cultivation of cannabis seeds is illegal in some countries, please check the laws of your country before attempting to cultivate cannabis seeds.