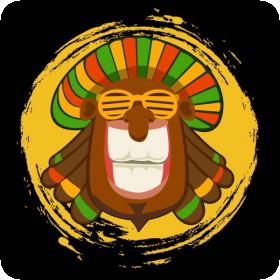 Amnesia Ganja Haze Feminised Seeds
Amnesia Ganja Haze is a sativa dominant cross between Buddha Haze and Amnesia Haze. Due to its sativa heavy heritage it can take a little longer to grow, but it is well worth the wait. It will produce an impressive yield of around 400 – 450 g/m2 indoors and 750 – 850/plant outdoors.
It has a delightfully fruity flavour with plenty of citrus. Amnesia Ganja's THC production is very high while its CBD is low, giving it a pretty powerful effect. It is extremely relaxing and ideal for more creative and social pursuits. 
This strain is feminised, meaning that it will only grow into female plants. Feminised seeds are ideal for growers who don't plan on breeding their own crops. For these breeders, the male plants are not only useless, but can actually cause issues during the flowering period.
This means that they have to be removed and disposed of. Since around half of a regular crop is male, this is a huge waste of time, money and energy that would be much better used on the females.
Feminised seeds also tend to be higher in quality and uniformity than regular seeds, which is why some breeders also prefer them to regular seeds. However, feminised breeding is not easy and is only recommended for experienced breeders. 
This strain has a flowering time of around 77 - 84 days and can be grown indoors, outdoors or in a greenhouse. 
Remember that the cultivation of cannabis seeds is illegal in some countries, please check the laws of your country before attempting to cultivate cannabis seeds.
Genetics:
Amnesia Haze x Silver Buddha Haze