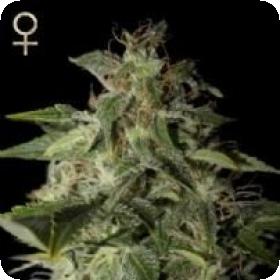 This superb feminised variant of the Californian legend, Afgooey, is the result of an extensive breeding programme by the masters at Strain Hunters.
Indoor yield up to 0.9 gram (dry and manicured) per watt per m2 (with 1000W HPS). Outdoor yield very large plants can harvest over 1Kg of dried, manicured buds.
Densely packed with buds and sublimely resinous, this is a seriously dank, odorous strain which produces sweet fruity flavours and earthy aromas.
As a mostly Indica variety, this strain produces a deeply relaxing, full body stone, yet also manages to add a cerebral, euphoric high to the mix.
All in all, this strain is great for treating chronic pain, insomnia, migraines and stress.
Genetics:
Afghan x Maui Haze (feminized)