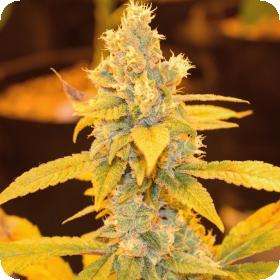 This palate pleasing plant has been rated as one of the most flavorful tastes on the marijuana market. The jewel of Humboldt County is here for you. Isolating the female put Sagarmatha noses to the test.
With so many individuals exhibiting great aromas their whole staff had to participate in the selection - a job they all loved. The growth pattern is the same as original Yumboldt, forming golf ball size buds with layer after layer of trichromes covering the sphere.
This girl is a definite must for users who love the great taste of what Indica based bud should be. The stone is sedative but not enough to leave you stupid. For sure your joints aroma will be the most recognizable at the party.
Thick and pungent the smell should be bottled and sold as the best perfume.