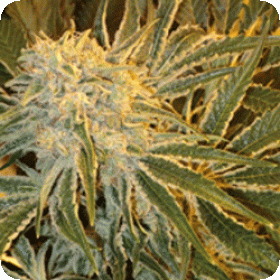 Northern Lights #9 FEMINISED Seeds
Northern Lights #9 is a high quality, compact, super strain that will smack users straight in the brain. This strain smells extremely soft and floral with a relaxing but powerful effect.
The production is usually medium to large and is ideal for commercial growing. This strain is great for medicinal use and is often used by users suffering from stress and anxiety. Definitely not a great day time strain, unless it's a lazy Sunday. 
This strain is feminised and will only grow into female plants. Feminised seeds are ideal for growers who don't plan on breeding their own crops. For these growers the male plants are a complete waste of time and money.
This is because they are a nuisance and can damage the females during the flowering period. Since around half a regular crop is male, and the males have to be removed, this is a huge waste of resources.
Feminised seeds also tend to be higher in quality and uniformity than regular seeds. For this reason, some breeders also prefer to use them. However, feminised breeding is higher in quality and uniformity than regular seeds.
This strain is also photo-period and will require a light cycle in order to flower. 
This strain has a flowering time of 55 days and can be grown indoors or outdoors. 
Remember that the cultivation of cannabis seeds is illegal in some countries; please check the laws of your country  before attempting to cultivate cannabis seeds.