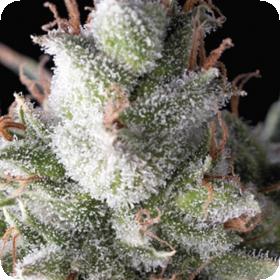 Photoperiod phenotype of this strain resulting from the cross of Amnesia Haze and one of our strains from Pyramid Seeds private reserve.
Predominantly Sativa, it's a plant of great size and of very fast and strong growth, with long and crystalline flowers. Indoors it is not advisable to give it too many days of growth because it can push the lamps up.
Ramses is a fabulous plant that features a citric flavour with hints of Haze. Its flowering period varies from 75 to 85 days. It has a very cerebral and long-lasting effect.
Genetics:
Amnesia Haze x Secret Strain