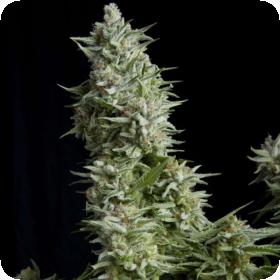 Alpujarrena Feminised Seeds
This strain was released by Pyramid Seeds in 2013 after years and years of working with this strain from Granada.
The result is the wonderful Alpujarrena which is a fast flowering, top quality and beautiful strain. It is named after a mountain range in Andlausia, Spain, due to its extremely robust nature and ability to survive extreme altitudes.
When it gets a little chilly in the evenings this strain turns a lovely, deep purple colour. It is an extremely Indica dominant strain which is guaranteed to give a feeling of full body relaxation. Its flavour is extremely impressive and will keep users coming back for more.
Alpujarrena is extremely potent with very high THC levels and should not be taken too lightly, for every 600g of cannabis .
Alpujarrena comes in the form of feminised seeds meaning that the whole crop will be made up of female plants. This allows for a higher quality, more uniform crop without the annoying male plants taking up precious recourses.
This strain can be grown indoors and outdoors, it has a flowering time of 49 - 56 days and should be harvested in early September. Its yields are pretty astonishing and sit at around 600 g/m2.