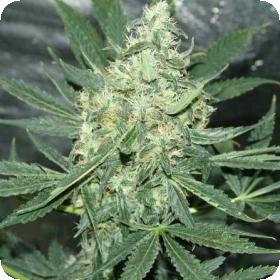 Hawaii Maui Waui Feminised Seeds
Nirvana seeds, through careful genetic cultivation over several years, have managed to create the Hawaii Maui Waui feminised seeds which fantastically captures the essence of the Hawaiian Islands and has been a favourite there for quite some time.
These seeds grow into tall plants which produce a citrussy, yet not overpowering aroma, and usually results in an indoor yield of 350-450 g/m2, although it can be grown outdoors as well.
It is a mostly Sativa variety with a THC content of around 10% and has a flowering time of 9-11 weeks which means a harvest in late September/early October in outdoor, Northern Hemisphere conditions.
The fact that the Hawaii Maui Waui seeds are feminised means that they possess several attributes which are extremely positive for any type of grower, whether novice or professional. Feminised seeds mean that they have been genetically manipulated to only produce female seeds.
The reason that this is extremely useful is because in a regular seed crop there will roughly be an equal split of 50/50 between male and female plants, although often slightly more females will be produced, however it is only the females which are useful for cultivation.
This means that half of the crop will be taken over by male plants which really are of no use. By purchasing feminised seeds a grower can ensure that almost 100% of the seeds will be female meaning that they don't need to waste time, space, and money on the unnecessary male seeds.
The only reason why male plants might be useful is if a person was looking to cultivate their own crop, in which case they would be needed for reproduction.
However, there is a way, which is only to be attempted by the more experienced growers, to manipulate the female seeds to produce the pollen needed for breeding. If this is successful it is certain that future generations will have more genetic uniformity than if simply regular seeds were used.