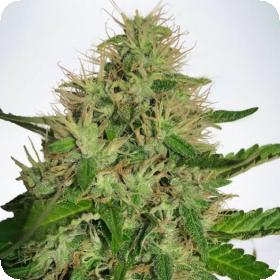 Cannabis Light CBD Feminised Seeds
Cannabis Light is a high-CBD strain bred for therapeutic use as well as for those looking for a relaxing high without the psychoactive effects of marijuana.
This is a 90% Sativa plant that can be grown both indoors and out. 
The flowering phase of indoor plants takes 8 weeks to finish. Indoor yields range from 80 to 200 grammes per plant, with outdoor yields reaching up to 200 grammes per plant. 
With sandalwood overtones, the perfume is extremely strong.
This strain has a CBD level of around 14% and a THC concentration of less than 0.4%, resulting in an overall CBD:THC ratio of 30:1. 
People can now unwind without jeopardising their cognitive or physical capacities to complete tasks.