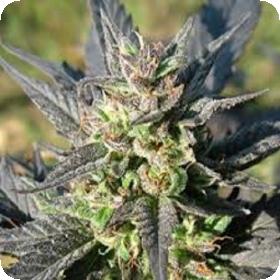 KC 39 represents a joint breeding effort (no pun intended) between KC Brains and a certain Spanish breeding company. They took some of that breeder's most potent sativa genetics and crossed them with KC's own KC 606. The result is an easy-to-grow, stable mostly-indica hybrid that is suitable for both indoor and outdoor cultivation.
The seeds produce plants that are bushy and deep green. The plants grow to a height between 2 and 3 metres outdoors. Indoor plants maintain a shorter stature, growing only to a maximum height of about 4 feet.
KC 39 has an impressive genetic history that makes it highly resistant to mould, fungus, and common pests. Its ease of cultivation and feminised form make them ideal for novice growers or those who just want an easy, top-notch indica to grow and enjoy. Indoor plants perform well in soil and pots as well as any hydro setup the grower prefers to use. Outdoor plants require as many hours as possible of warm sunlight and a good nutrient-rich, fertile soil.
Wherever KC 39 grows it delivers great results. Outdoor yields can top 1000 g per plant. Harvest begins at the end of September and extends through the middle or late part of October. Indoor plants can produce upwards of 200 g per plant.
Flowering time for KC 39 is just about 7 to 9 weeks average indoors, about 11 weeks outdoors. As it matures, it develops a pleasing sweet citrus aroma that lets the grower know that it's almost ready to go. The bud grow large and dense with a thick coating of sticky, THC-rich resin.
KC 39 is exceptionally potent with a THC content that can reaches very high levels. CBD content is also high making this a good strain for a wide variety of medical applications.