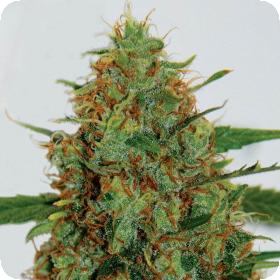 This strain is a combination of the classic Jack Herer and Haze, two of the best strains around. This strain is an extremely fast grower with an amazing effect.
It allows for some serious relaxation that is ideal for those who require a medicinal strain or just need a really great recreational strain. This strain is known as the "holy grail" of strains, and it has seriously earned that name.
This strain is guaranteed to impress even the pickiest cannabis connoisseurs.
C99 is a feminised strain, which simply means that it will only grow into female plants. This is ideal for growers, who have no use for the male plants.
In fact the males would need to be removed during the flowering period, which wastes around half of the seeds in a regular crop.
Feminised seeds are often higher in uniformity and quality than regular seeds. Due to this, a lot of breeders also prefer to use feminised seeds. However feminised breeding is very difficult and should only be attempted by experienced breeders.
This strain needs 50 - 55 days to flower and should be harvested in late September or early October.
Remember that the cultivation of cannabis seeds is illegal in some countries, please check the laws of your country before attempting to cultivate cannabis seeds.