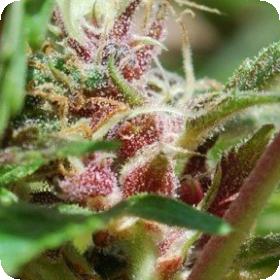 Red Purps Feminised Seeds
This beautifully red and purple tinted strain is a spectacular-looking specimen which tastes, smells and performs as good as it looks.
A flowering time of 50 days is impressively speedy, particularly given that Red Purps is capable of producing generous yields, with Indica-like formations of dense, resinous buds.
Effects lean more towards the Sativa side, with a cerebral, euphoric buzz and a mildly relaxing physical suite of effects.
Flavour-wise, this tastes of strawberry-liquorice straws and purple grape soda: Truly delicious!