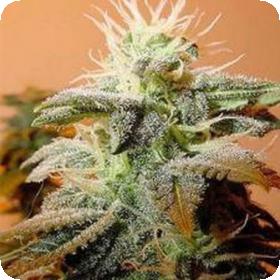 Indoor Mix Feminised Seeds
If you are looking for a challenge as an experienced grower or if you are just interested in dealing primarily in feminised seeds as a first-time or novice grower, this seed pack is the one for you.
Female Seeds is offering this random selection of seeds from their breeder stock that includes seeds used in numerous successful hybridization projects.
Experience the element of surprise with seeds that have a variety of traits and a wide array of impressive qualities. All of Female Seeds' products grow well indoors so those using grow rooms or greenhouses should be beyond satisfied with the offerings in this collection.
All Female Seeds strains are feminised making them easy to grow and high-producing regardless of the variety. Even more, their seeds are incredibly reliable with a nearly flawless germination rate.
Each seed represents a labour of love and a deep-rooted commitment to quality. The dedicated breeders at Female Seeds take a huge amount of pride in what they do. They work tirelessly to keep producing new and better strains of high-quality cannabis.
That passion and dedication shows in each and every plant of every strain they develop and produce.
When you buy Female Seeds, you are supporting an ongoing effort to create and maintain a sustainable growing system. Female Seeds makes the best possible use of a variety of growing methods, particularly LED and aquaponics.
Profits from the sale of these seeds are used to invest in these types of systems along with an array of ecological and regenerative agricultural endeavours.
If you are looking for seeds with a 99.9 percent success rate and an equal number of all-female plants, Female Seeds is a breeder with which you will enjoy a long, productive relationship. Buy these seeds with confidence and enjoy the results!
Please remember that the growing of cannabis plants and the cultivation of seeds is illegal in some countries - please check the laws of your country and don't be growing any plants if it is against your country's laws