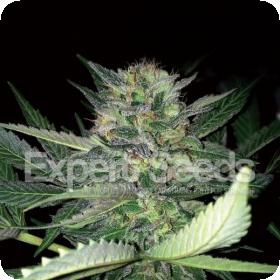 Critical Lights Feminised Seeds
This strain is a combination of two heavy hitters, Northern Lights #5 and Critical. Critical Lights produces amazing results, even for new growers. It is indica dominant and the plants will grow to a medium/tall height and produces impressive yields.
The buds are large and dense with a soft covering of resin crystals. The flavour and scent of the plant is a blend of fruit and spices. The effect is perfect for recreational use and for medicinal users.
The THC level is 21% with a high that is extremely relaxing and works well as a painkiller.
Critical Lights is a feminised strain and will only grow into female plants. It is also photo-period and will require a light cycle in order to flower. Feminised seeds were designed to make life easier for growers who don't want to breed their own crops.
For these growers the male plants are not only useless but can actually damage the females during the flowering period. Since around half of a regular crop is male, this is a huge waste of time and money. Feminised seeds also grow into higher quality plants.
Some breeders also prefer to use feminised seeds, even though feminised seeds are much harder to breed with.
This strain has a flowering time of 56 days and can be grown indoors, outdoors or in a greenhouse.
Remember that the cultivation of cannabis seeds is illegal in some countries; please check the laws of your country before attempting to cultivate cannabis seeds.
Genetics:
Northern Lights #5 x Critical