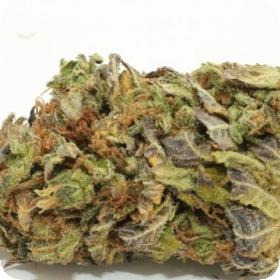 Lemon Diesel Feminised Seeds
Lemon Diesel is the result of crossing an early 3-way OG (Pakistani x Lemon Thai x Chemdawg #4) with a California Sour mother, itself a cross of a Mexican Sativa with an Afghani plant.
As is to be expected with a plant of such esteemed heritage Lemon Diesel is an extremely potent, pungent, flavoursome strain with a profound diesel aroma.
Very even growth produces not one but three or four large colas but this strain also lends itself to SOG and SCROG growing systems. The final two weeks sees a lot of weight and increased density added.
Indoors expect this strain to take 9 - 10 weeks to finish flowering; outdoors harvest time will be by mid-October. The powerful diesel taste and smell is complemented by hints of pepper and citrus fruit.
The effect is something of a creeper slowly relaxing both mind and body although not rendering tasks out of the question. A strain of superb quality and an excellent yield, it was a top ten rated strain at the 2010 Emerald Cup, a highly prestigious result in these parts.
Genetics:
(Pakistani x Lemon Thai x Chemdawg #4) x California Sour