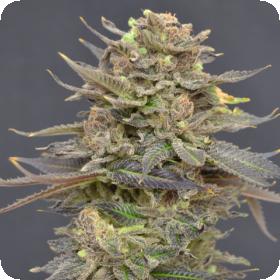 This is a cross with distinctly sedative. We worked a long time to pollinate a female from the white family with a little fertile Critical male, which transmits extraordinary properties to their offspring.
The result is an outstanding plant with a fruity taste and a strong sweet smell. It has nothing to envy to any of the award-winning Critical strains in the market. It's the evolution we have been waiting for.
Magma is easy to grow, and over fertilize it is not common, because the diverse genetic load results in a spectacular hybrid vigor. We believe that is ideal for those who are beginners in this art.
If you are wondering about the buds... Well, we can ensure that the form (winding) and quantity (large amounts) of the pistils will make you remember its Critical.