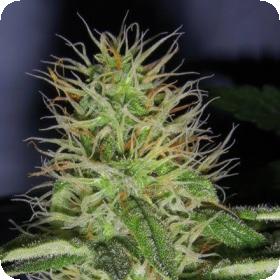 Buddha Haze Feminised Seeds
Big Buddha Haze was developed as a nod to Haze lovers. It is a nearly all-sativa blend with just 10% indica to keep things interesting. The ancestry of this plant is rather impressive.
It features the best genetics of Amnesia, G13 Haze, Super Silver Haze and Magna Rosa.
The end result is a plant with traits that are all its own and one that stands as a testimony to Big Buddha's enduring commitment to high-quality, easy-to-grow cannabis seeds designed with every grower and enthusiast in mind.
Haze has an exceptionally unique fragrance and the flavour of mixed tropical fruit. The effect is a classically sativa uplifting and energetic high.
Big Buddha maintains its "throw it and grow it" commitment with Haze. The seeds are feminised, making growing easy and virtually effortless.
Do not worry when they don't sprout immediately though, this lady will keep her growers waiting - about 10 days or so. Sativas grow more slowly as a general rule but even by sativa standards, the 11-13 week flowering cycle is still impressive.
Those indica genes are definitely at work in this plant.
Once the seedlings peek through, they sprout up very quickly and take on a look that is very elegant and typically sativa with a strong central stem and a great number of nicely-developed branches.
Mature plants can top out at 6 feet, so be sure to provide ample space for them to stretch. They grow well indoors and out and respond well to all preferred methods including soil, potting and hydroponics. With their ease of cultivation and low maintenance profile,
Haze seeds are highly recommended for new growers or those who like dealing in volume without a high degree of fuss. High THC concentrations with CBD content of about 0.6%. The effect is light and clear-headed making Haze an excellent strain for medical marijuana users.
Please remember that the growing of cannabis plants and the cultivation of seeds is illegal in some countries - please check the laws of your country and don't be growing any plants if it is against your country's laws.