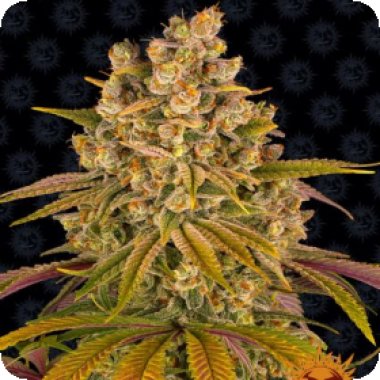 Lemon Tree Feminised Seeds
Lemon Tree is a hybrid of the legendary strains Lemon Skunk and Sour Diesel from the United States. 
Lemon Tree is a 55% Indica strain that is easy to grow, high-yielding, and oozes with pleasantly high amounts of the terpenes limonene and myrcene.
Indoors, plants respond well to LST, attaining a final height of about 100 cm and yielding 600 - 650 gr/m2 in a 65 - 70 day flowering period.
Plants will grow well in both hot and temperate climatic zones, reaching a height of 150-200 cm. and yielding up to 1500 gr. each, with northern hemisphere harvests ready in the second half of October.
The terpenes in Lemon Tree give it a sour lemon, Skunk, and Diesel fragrance, as well as flavours of acidic lemon and Diesel overtones.
The effect is cheerful, soothing, and euphoric, making it ideal for use during the day.
Genetics:
Lemon Skunk x Sour Diesel