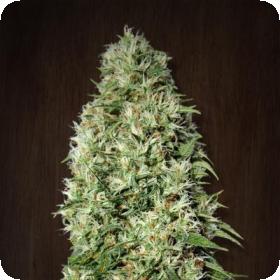 Orient Express Feminised Seeds
An exceptionally potent F1 hybrid, Orient Express is a combination of ample, fragrant and resinous flowers cultivated from a Vietnam Black female pollenated by a male Yunnan Chinese.
It is an indica/sativa blend but the experience it provides is predominantly sativa. The plant shows a heavier side of sativa characteristics in every way except its height. Most Orient Express plants will grow to just shy of four feet at full maturity and are the perfect choice for indoor cultivation.
The Orient Express presents more flowers and buds than an average indica as well. The buds are not overtly dense but the quality of the final product makes up for that in a huge way.
It is compact and branches well. It flowers in just 9 short weeks and the resulting buds mature very quickly. Its aroma is a deep and earthy organic top note with floral endnotes. The taste is equally earthy with an almost muddy taste mingled with flowers.
ACE seeds are the product of various efforts of hybridization. They draw from pure sources to produce varieties that bring out the finest qualities of all their strains.
The result is a hybrid that is bred to dependable standards and is highly adaptable to various climates and growing environments. They are designed for indoor and outdoor growing and mature at an exceptional rate.
They are also highly potent and produce large numbers of resinous flowers, and offer a wide variety of unique flavours.
Why Feminised Seeds?
Feminised seeds are bred to exclude male chromosomes. This ensures that every plant will flower and produce the kind of hardy, resinous buds desired by most growers. The cultivation of feminised seeds is easy and produces a high yield.
They are the perfect choice for growers with little or no prior experience and the seeds germinate easily and predictably.
Please remember that the growing of cannabis plants and the cultivation of seeds is illegal in some countries - please check the laws of your country and don't be growing any plants if it is against your country's laws.
Genetics:
Vietnam Black X China Yunnan