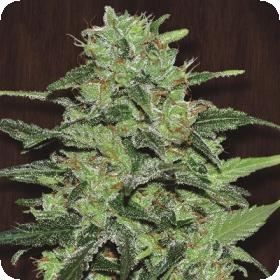 In their pursuit of the most potent, most evocative cannabis strain anywhere, ACE Seeds is pleased to offer one that is clearly among the best. Some say it's THE best.
ACE describes Malawi as the most powerful of any pure sativa that they offer. Malawi is exotic and unique. It is an impressive strain that has dense, thick buds. Its cannabinoid content is also superior.
These attributes highlight the best aspects of a high-quality indica/sativa hybrid.
Malawi is extremely resistant to fungus and grey mould and it grows very well indoors.
It also grows well in tropical outdoor environments as well as sub-tropical and moderate climates as well. Its aromas are classically sativa: a rich mix of woody citrus with ample, oily resin.
Why Choose Feminised Seeds?
With the exclusion of male chromosomes from the seed's genetics, every plant that is grown from feminised seeds produces resinous, hardy buds in abundance.
Feminised seeds are easy to work with and they provide a singularly impressive yield. They are also the best choice for new growers since they require little skill or experience to grow well.
ACE Seeds gets their seeds from the best plants of every strain they use in hybridization projects. This enables them to produce quality seeds from their hybrids and pure strains alike that excel in quality.
They are collected from a wide variety of sources from all over the world and are carefully cultivated to preserve the quality and integrity of native varieties.
ACE Seeds yield plants that are the product of dependable and consistent breeding. They grow well in virtually any designated growing environment and a variety of climates.
They mature very quickly under specified conditions, they have high potency, and they produce large numbers of resinous buds. They offer enthusiasts an opportunity to experience a wide variety of cannabis with its many unique aromas and flavours.
Please remember that the growing of cannabis plants and the cultivation of seeds is illegal in some countries - please check the laws of your country and don't be growing any plants if it is against your country's laws.