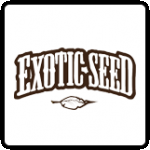 With over 20 years of experience to their name, the collective of breeders at Exotic Seeds focusses their attention on blending the finest Spanish and Dutch genetics to produce bold new varieties which bring all of the best properties to the forefront with none of the weaknesses.
Whilst the brand itself might be fairly new, the knowledge within the company is the result of decades of crossing, producing and rigorous testing to produce some of the finest strains available anywhere.
Add some true original strains to your collection today from Exotic Seeds!