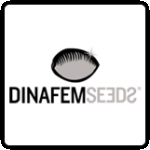 Dinafem Seeds are a brand who very much enjoy toying with new and exciting strains. They spent many years experimenting and field testing the strains that they created but it was still a long time before they deemed them perfect for their consumers.
It all began in 2002 when the Dinafem team first began their technical research, which lasted throughout the entire year, and began to figure out all the little ins and outs of growing area and botanical aspects, playing with different strains and parent plants. They focused heavily on the genetics of their plants which is very important if you want to create the best quality possible.
By the end of the second year their first seeds were ready to be released to the public; a strain of feminised seeds that had exceeded their expectations.
Even their seed selecting process is meticulous. They clean them both mechanically and by hand, arrange by size and then select only the finest seeds to go on into the next stage.
Even the storage is extremely important to them which is highlighted in the way they control all of their seed containers temperature and humidity to ensure that they are in the best climate they could possibly be ensure that they are perfectly preserved.
By 2005 they were ready to fully put their seeds onto the market, they had finally reached the level of excellence for their seeds that they had been striving for.
They are a brand completely dedicated to quality in every aspect of their work, not just the produce but also the service they provide. They understand that loyal customers are the solid foundation of a business and care a great deal about keeping their customers as happy as possible.
Even their delivery system is extremely satisfactory as they send their seeds in light and resistant pipes called "Eppendendorf microtubes". These contain a gel that creates a light film between the seeds and acts as a moisture regulator which means that the natural properties of the seeds are not compromised. With this level of commitment its clear that this is a company that you can trust to look after you.
Please remember that the growing of cannabis plants and the cultivation of seeds is illegal in some countries - please check the laws of your country and don't be growing any plants if it is against your country's laws.