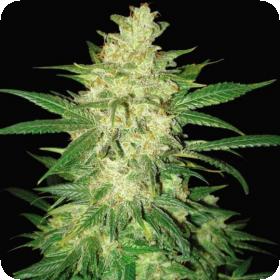 Sweet Coffee Ryder Autoflowering Feminised Seeds
Sweet Coffee Ryder is a wonderful new strain by Wold of Seeds. The strain is a cross between a Low Ruderalis strain and an impressive Colombian Santa Marta strain.
Colombian Santa Marta is a widely renowned Sativa landrace strain which originated in the Santa Marta mountains of Colombia. Its scent is a combination of citrus and skunk but with a slight sweetness behind it.
This strain boasts a delightful cerebral high which may be because of its high THC content. In a medicinal sense this strain is primarily recommended for those suffering from depression, pain and stress as well as cramps and lethargy.
The effect of the strain is both uplifting and focused giving the patient a happier and more social disposition. This indigenous Sativa is most famous for being one of the parent plants for the extremely popular staple strain Skunk #1.
Sweet Coffee Ryder is both autoflowering and feminised making it an extremely user-friendly strain. Autoflowering strains, unlike regular strains, flower automatically rather than as a result of a specific light cycle.
This can make them far easier to grow for novice growers. They also give larger yields and can be grown to shorter heights than regular plants.
The most desired aspect of autoflowering plants, however, is their shortened flowering period. They skip the stage known as the vegetative period and therefore grow faster than many other strains.
Feminised seeds will only grow into female plants which is ideal for growers who have no need of the male plants. This is accomplished by breeding two female plants together, something that should only be attempted by an experienced breeder.
Female plants, if properly treated, are capable of producing a pollen similar to that of the male plants.
This pollen is then used to fertilise another female plant and the resulting seeds are feminised. These seeds are also of a higher level of quality and uniformity than regular seeds.
This strain is quite versatile and can be grown indoors and outdoors. Its flowering time is just 45 - 65 days from seed to harvest. It has an indoor yield of 450 - 550 g/m2 and an outdoor yield of 25 - 60 g/plant.