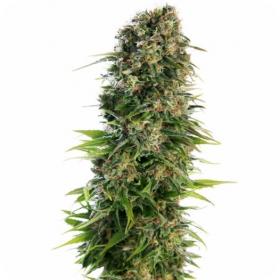 Hindu Kush Auto Feminised Seeds
Hindu Kush is one of the most famous, old school indica strains on the market. It has been around for over 20 years and is a real super strain.
This strain is great for all levels of grower as it is reliable and easy to grow. This strain was carefully bred and has been carefully combined with a ruderalis strain in order to make it auto-flowering.
The stone is extremely smooth and long-lasting, a lovely mellow tranquility that is soft and gentle instead of immobilising. This strain almost never causes paranoia or anxiety, making it perfect for those who are using it medicinally for mental issues.
The flavours and scents are earthy and sweet with hints of sandalwood and incense with a touch of pine. 
This strain is both auto-flowering and feminised. Auto-flowering plants will flower at a certain point in their lives, rather than as the result of a light cycle. This shortens the flowering time of the plants as well as their height.
Despite their size these plants will still produce amazing yields, making them ideal for small grow spaces and commercial growing. Feminised seeds will only grow into female plants. This makes them great for growers who don't plan on breeding their own crops.
For these growers the male plants are a nuisance and can harm the females. This means they have to be thrown away, which is a huge amount of time and money. Feminised seeds also tend to be higher in quality and uniformity than regular plants. 
This strain has a flowering time of 45 – 50 days and can be grown indoors or outdoors. 
Remember that the cultivation of cannabis seeds is illegal in some countries, please check the laws of your country before attempting to cultivate cannabis seeds.