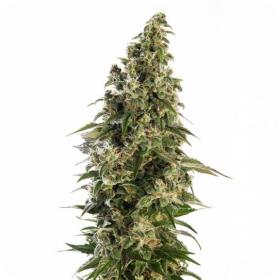 Afghani #1 AUTO Feminised Seeds
Afghani #1 is definitely the number one indica strain on the market. This strain produces huge, heavy, sticky buds that are completely coated in resin.
Whether you are brand new to growing, or an old hand, this strain is perfect and will produce fantastic quality buds. The flavour is extremely rich and spicy with a sweet yet earthy aroma.
The effect is focused in the body but also has a long lasting, sensual aspect to it. No matter how experienced you are, this strain will produce a fantastic crop of cannabis in barely any time.
This stran is both auto-flowering and feminised, making it ideal for growers. Auto-flowering plants will flower on their own at a certain point in their lives.
This means they have a shorter flowering time as well as a shorter stature. Despite their size these plants will still produce fantastic yields.
This makes them ideal for indoor growing and for commercial growing. Feminised seeds will only grow into female plants, which means growers no longer have to mess around with the males.
The male plants will take up around half of a regular crop and have to be removed before they can cause any damage. This is a huge waste of time and money that would be much better spent on the females.
Feminised seeds also tend to produce higher quality crops than regular seeds.
This strain has a flowering time of 45 – 50 days and can be grown indoors, outdoors or in a greenhouse.