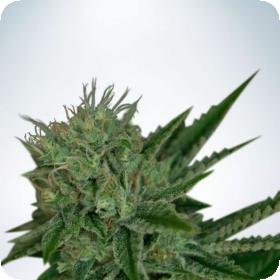 Northern Lights Auto Feminised Seeds
Auto Northern Lights is a 25% ruderalis strain crossed with a pure indica strain. Northern Lights is recognised for being a strong and reliable performer, and this auto version is no exception.
Auto Northern Lights is a well-known cannabis pure indica strain that can grow large outdoors if given enough space and light and can also be produced effectively both indoors.
15% THC in a spectacular 8- to 9-week overall grow time with very significant yields reaching up to 120 grammes per plant indoors and up to 250 grammes per plant outdoors if given enough room and exposure to the sun. Indoors, it's just as consistent whether it's cultivated in soil, hydro, or coco-coir.
This cannabis strain has a very pungent flavour with a sweet aftertaste, although it is rounder than the ordinary form, the effect is strong, delivering a high level of relaxation for both the body and the mind, as expected from an indica.
Genetics:
Northern Lights x Ruderalis