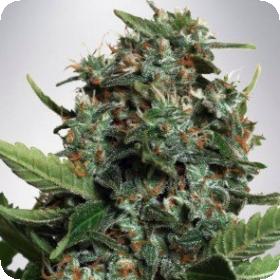 Autopilot XXL Auto Feminised Seeds
Autopilot XXL was created to replicate the characteristics of Ministry of Cannabis Big Bud XXL in an autoflowering version. 
This Indica-dominant strain has a larger size and a blooming time of 60-65 days. 
Autopilot XXL is easy to cultivate and produces a large harvest. 
This plant typically produces a large primary bud as well as a large number of buds on the side branches. 
The buds are dense for an autoflowering plant, and the aroma is smoky with hints of parsley and pepper. 
The result is as cheerful as her older sister. 
Outdoors, it is feasible to cultivate and harvest throughout the temperate seasons, without needing to wait until October.