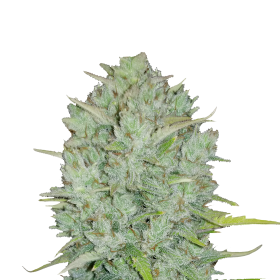 Original Northern Lights Auto Feminised Seeds
Original Northern Lights Auto is a hardy, high-yielding Indica-dominant autoflowering cultivar that is ideal for new gardeners to try their hand at.
This plant thrives in both hot and cold climates and may be cultivated both indoors and out. 
Northern European summers are short, chilly, and damp, posing little problems for these extremely resistant plants, whether it's against plant pests or illnesses.
With a flowering time of only 9 weeks, this is a strain that takes little attention other than regular feeding - this is a hungry plant! Because of its voracious appetite, producers are advised to flush for TWO WEEKS prior to harvest to remove any nutrient buildup.
Plants grow to be 90-120 cm tall, with short inter-nodal lengths of budding sites, resulting in a large number of buds that are airy yet dense with resin crystals, making them excellent for dry sifting methods of hash production. 
The farmer will be rewarded with high yields of 500-600 gr/m2 dried weight.
Pepper, spice, and a Kush earthiness provide a savoury effect in this deep Indica strain. 
THC levels can reach 20%, resulting in a full-on Indica effect of heavy eyelids, relaxation, and slumber. 
This is perfect for unwinding and chilling out in the evenings after a long, hard day.
Genetics:
Northern Lights x Ruderalis