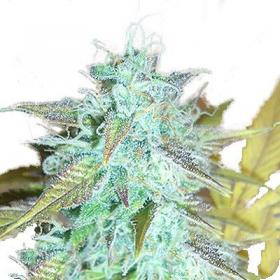 Lemon Haze Auto Feminised Seeds
This strain is a combination of Pakistani, Lemon Thai and Chemdawg #4 that has been crossed with a California Sour strain. The California Sour is a combination of Mexican Sativa and an Afghani plant. So as anyone can see this strain has a rich genetic background that makes it a serious winner.
Lemon Diesel really delivers on odour and flavour with a combination of refreshing citrus and a pungent, sour fuel background. It has a slow and steady effect that builds to a full mental and physical relaxation that still allows for staying active. It was one of the top 10 rated strains at the 2010 Emerald Cup and is a well known strain.
Lemon Diesel is a feminised strain, a seed type created in order to make life easier for growers. Most growers have no use for the male plants, which will usually take up around 50% of a crop. This means that half of the seeds they have purchased will be wasted. Along with their money, they will also lose a significant amount of time to removing these plants during the growing period.
Feminised seeds are also extremely popular due to their increased quality and uniformity. For these reasons many breeders will also use feminised seeds. It is possible to breed using only female plants, however it is extremely difficult.
This strain needs around 9 - 10 weeks to flower and can be grown indoors or outdoors.
Keep in mind that the cultivation of cannabis is illegal in several countries. Please check the laws of your country before attempting to grow cannabis seeds.