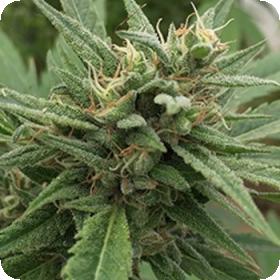 Blueberry Headband Auto Feminised Seeds
Blueberry Headband Auto is simply an auto-flowering version of the amazing original strains. It still has all of the vigorous growth and amazing yield but with a shorter flowering time and even bigger harvests.
It has a powerful scent of fuel and sweet berries with just a hint of pepper. It is super resistant to mould and mildew making it ideal for damp or humid environments. It has an equal blend of Indica and Sativa genetics with a hint of ruderalis to kick it up a notch.
This strain is both auto-flowering and feminised, making it super easy to grow. Feminised seeds are very popular amongst growers for their improved quality, their impressive uniformity, and most importantly their lack of male plants.
Feminised seeds will only grow into females, perfect for those who have no need for the male pollen. Auto-flowering plants will flower automatically rather than as a result of a specific light cycle.
This can be much easier for inexperienced growers. It also means that they will often have a shorter flowering time and smaller stature, with the same or a better yield. Perfect for those who prefer to grow stealthily or who don't have a lot of grow space.
This strain grows well indoors and outdoors and takes just 9 weeks to flower.
Keep in mind that the cultivation of cannabis is illegal in several countries. Please check the laws of your country before attempting to grow cannabis seeds.
Genetics:
Emerald OG X Cali Sour x Pre 98 Bubba x Ruderalis