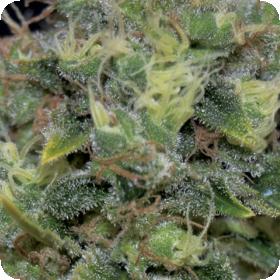 Yumbolt Auto Feminised Seeds
The parental of this auto flowering strain (Yumbolt) was a landrace from Afghanistan and was naturalized in the mountains of Humboldt County (California) for over thirty years.
Auto Yumbolt it'€™s a genetic kept unchanged for a long time. The other parental is a Low Ryder strain, selected because of its resin production and aroma.
This auto flowers get all the plant filled with buds that become dense clusters of flowers covered with resin that come from the side branches to the central bud.
Genetics:
Yumbolt x Ruderalis (Lowryder strain)