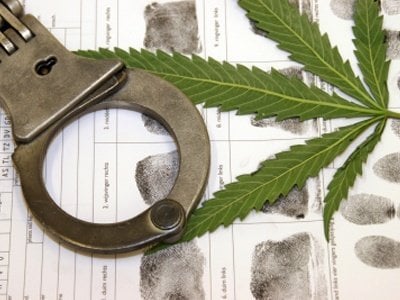 When it comes to cannabis seeds, it is incredibly important to stay on the right side of the law: In the UK and many other countries across the globe, it is illegal to germinate cannabis seeds: Doing so could see you facing some severe consequences under today's laws.
At The Vault Cannabis Seeds Store, we are committed to ensuring that all aspects of our operation are conducted in a fully legal manner, so that we can continue to supply our valued customers with 100% legal, high-quality genetic souvenir collectable seeds;
Our advice is simple…
Don't grow cannabis seeds: We strongly advise all of our customers to refrain from attempting to germinate cannabis seeds in any shape or form.
Keep your collection secure: We recommend that all of our customers' cannabis seeds collections be stored in a secure environment which will not allow accidental germination to occur.
Know your local laws and adhere to them: All of our website visitors are advised to carefully study their local regulations regarding cannabis seeds and ensure that these laws are not broken.
Don't ask us for advice on growing cannabis
We have a zero-tolerance policy when it comes to illegal activities involving our cannabis seed products: If we suspect that you may intend to cultivate cannabis using any of the products which we sell, your order will be cancelled.
Our team is here to help you to get your hands on legal cannabis seeds: but they will not and cannot give out any advice whatsoever regarding illegal activities, such as growing cannabis.
Why collect legal cannabis seeds?
It is currently illegal to grow cannabis seeds in the UK without a licence: Meanwhile, most other countries around the world adopt a similar stance.
Presently, it is fully legal in the UK (and in many other countries worldwide), to collect dormant cannabis seeds, provided that they are not germinated;
The Vault Cannabis Seeds Store supplies legal cannabis seeds from some of the most masterful breeders in the world, who have worked hard to create a huge variety of high-tech strains, all with their own unique genetic properties.
By safely storing legal cannabis seeds, valuable genetics can be preserved for the future, which could prove to be useful for some collectors if the law ever changes in a manner which allows cannabis to be legally cultivated: If such a monumental change was to occur, a collection of fine, high-quality strains can be resurrected from their slumber, instead of fading into history as long-lost legends.
Many of the world's top breeders have gathered a cult following among cannabis seed aficionados everywhere: Their branded products are highly prized collectable souvenirs for anyone interested in cannabis seed culture: Even if the laws do change to make cannabis cultivation legal, many collectors are likely to keep their precious seeds dormant, much like a vintage wine collector may store fine wines with no intent to ever uncork a bottle;Whether you are a hardcore-collector, or a beginner who just wants to keep a few choice strains for posterity, you'll appreciate the huge selection of top-notch brands and fine varieties which we have on offer: Browse our legal feminised seeds, regular seeds and auto flowering seeds today!