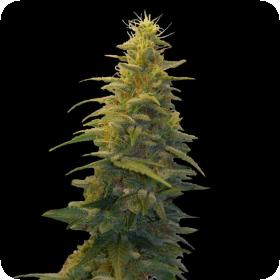 Blueberry Gum #2 Feminised Seeds
Blueberry Gum #2 is an enhanced variant of the already well-known Blueberry Gum. 
This novel plant spreads laterally, resulting in a lovely, wide spread of well-developed side branches. 
Grows well in all environments, but especially in a Sea of Green. 
This is a more stable strain with a strong effect that performs well both indoors and outdoors. 
It yields a lot of huge, dense, resin crystal-covered buds. 
It has a fruity scent and flavour with a citrus edge that makes it truly mouthwatering. 
It's a strong hitter that will relax and soothe the soul.
Genetics:
Blueberry x Bubblegum x Black Domina