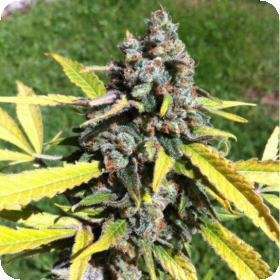 AK Auto is a stable autoflowering hybrid marijuana strain created by combining an AK 47 with an unknown ruderalis strain. 
It will grow outside all year in Mediterranean conditions, although it will still be possible to grow two crops each summer to full maturity in higher latitudes.
It has a 67-day life cycle inside, from germination to harvest. 
It has a high yield for an auto strain and a lot of side branches. 
With a fresh perfume of rosemary and lavender, the effect is intense and long-lasting. 
Mint and lavender flavours are prevalent on the palate.
Genetics:
AK 47 x Unknown Ruderalis