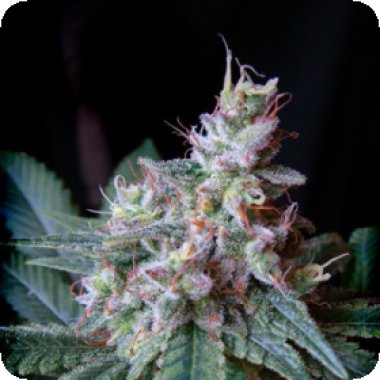 Caramel Cream Auto Feminised Seeds
Caramel Cream Auto is an auto-flowering version of the Cream Caramel from Sweet Seeds that was crossed with 2nd.
Automatic Strains Generation.
Caramel Cream Auto is quick to flower, has great hybrid vigour and a potent effect, like all Sweet Seeds' auto strains.
Caramel Cream Auto is a compact plant which grows to 40 - 90 cm in height. And whose complete life-cycle is an incredible 8 weeks in total from seed to harvest!
A bounty of dense and resinous buds may be all yours in just two months.
Growers can expect to obtain yields of between 350 - 500 gr/m2 under 600 watt lighting when grown in an indoor growing space.Just as much as 100 gr. outdoors.
It will be produced by one plant and its small, compact size makes it easy to hide among other shrubbery and vegetation in this environment.
With that typical Indica earthiness, this strain has pungent, sweet buds.
The buds are very heavily coated with resin and there is about 18 percent THC content.
The effect is one of sweet relaxation that will enable rest and recovery from the day's rigours.
Genetics:
Cream Caramel x Ruderalis