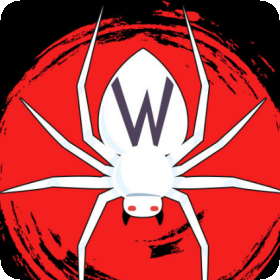 White Widow Original Auto Feminised Seeds
White Widow is one of the most famous strains in the cannabis world. Sumo Seeds has now created an auto-flowering feminised version with all the great qualities of the original strain.
It is well known for its impressively high THC content as well as its beautiful coating of crystals, which give the plant its name. This strain has a fantastic scent of wood/pine with a hint of spice that also comes through in the flavour.
The effect is famously euphoric with a rush at the start the mellows into a delightfully relaxing feeling throughout the whole body.
This version of White Widow is both feminised and auto-flowering. Feminised seeds are great for growers because they will only grow into female plants.
This means that growers can save a lot of time and money that would usually be wasted on the removal of the male plants.
Males can harm the females during the flowering period and so have to be disposed of. Feminised seeds also tend to be higher in quality and uniformity than regular seeds.
Auto-flowering strains will flower automatically rather than as the result of a light cycle. This means that their flowering time is much shorter than that of regular strains, as is their size.
Despite this they still produce impressive yields, making them perfect for commercial growers.
This strain can be grown indoors, outdoors or in a greenhouse and has a flowering time of 56 – 63 days.
Remember that the cultivation of cannabis seeds is illegal in some countries, please check the laws of your country before attempting to cultivate cannabis seeds.
Genetics:
White Widow Original x Ruderalis