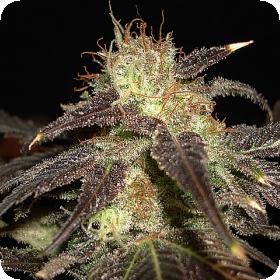 Diesel Auto Feminised Seeds
Under our criteria the only automatic with truly Diesel character, after comparing the results obtained by other banks. Auto Diesel its green this strain has a citrus aroma mixed with an unmistakable aroma of fuel, which gives the name to this strain.
The leaves are short and wide, despite having an effect closer to the Indica than to the Sativa. All the plants are very similar, which makes it an excellent choice for Sea Of Green crops.
Its flowers and leaves become gold and purple at the end of the flowering cycle, which is a delight to behold.
Genetics:
New York City Diesel x Ruderalis