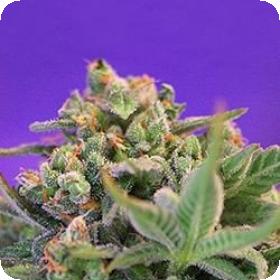 Sweet Cheese FAST Version Feminised Seeds
Cheese is a truly historic and iconic strain of cannabis. It originated in the late 1980s as what was really a happy accident that has managed to endure simply by being discovered at the right time and by the right people.
The story begins with a specific Skunk #1 pheno that was observed to have some very unique qualities, the most notable of which was a peculiar odour that could not be compared to anything but a sharp cheese like provolone or feta.
The earliest plants were also observed to produce buds that were unusually large for any Skunk variety. Clearly, something very special had - pardon the pun - "cropped up," and growers began quickly creating clones to ensure retain these unique genetics.
It's plain to see that Cheese is not just your average cannabis strain. The genetics are a wonderful representation of its ancestral genes. The plants produce long central colas with many secondary flower sites.
It has been utilised as a parent strain for more hybrids than one can count. For years, it could only be obtained in clone form but now all that has changed. Cheese can now be obtained and grown from seed.
The fast version by Sweet Seeds bears the breeder's name and finishes as many as two weeks earlier than other Cheese strains.
These seeds germinate at a rate of nearly 100%, and they grow very easily. They respond favourably to any grow method, and performs similarly indoors as well as out.
They flower fast, but they flower late so growers should be prepared to harvest anytime from the beginning to later half of October. Cheese is a well-balanced indica/sativa mix with moderate amounts of THC.
It is potent but not overwhelming and has the flavour of berries that provides a curious contrast with the smell.
Genetics:
(Cheese x Black Jack) x Sweet Cheese Auto