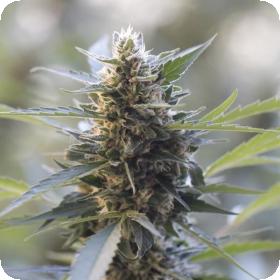 Northern Lights x Skunk Feminised Seeds
Northern lights x Skunk is a great-quality, medical-grade mostly-indica strain that comes from, as the name suggests, a very prestigious parental line. It is great for both recreational and therapeutic applications due to its higher than average CBD content.
The name Northern Lights should be familiar to even the most casual of Cannabis enthusiasts. That strain has won so many awards it's hard to keep up.
It has also been used in so many hybridisation projects its genetics have likely made it into everybody's stash at one time or other. It has taken so many awards that some competitions have respectfully asked it to be retired to allow other quality strains a fighting chance.
Crossing the Northern Lights Genetics with Skunk just makes sense. Both strains are icons in their own right and with so many variants and phenotypes, finding the right Skunk specimen to be paired with NL was no small task.
We believe you will agree, however, that G13 Labs version really hits the mark.
The effect is very indica but also gives hints of its sativa genetics. It produces a head-filling stone coupled with a light, full-body high, very mellow and relaxing.
This one is likely to cause sleepy-time so don't make any major plans when lighting this one up.
These plants are very vigorous and hardy. They are easy to grow but can grow a bit large for some grow spaces. They respond best to soil-based grow methods but experienced hydro growers will also enjoy good results and impressive yields.
They have a flower period of just 55-60 days and will yield 400-500 g per square metre indoors. Outdoor plants typically yield about 900 g of top-quality product. Harvest time is typical (early October in most parts of the Northern Hemisphere).