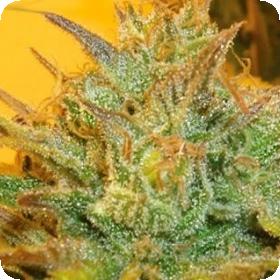 L.A. Cheese Feminised Seeds
LA Cheese from Big Buddha has won multiple awards for excellence in hybrid cannabis strains including placing 3rd in the High Times 2010 Cannabis Cup. It is an impressive pairing of the original Cheese with LA Confidential, from the UK and the US West Coast respectively. It is an indica-dominant strain that is just loaded with impressive genetics.
Arguments over the origins of this strain are a bit wooly. Big Buddha is just one cannabis developer who lays claim to it. DNA Genetics, Royal Dutch Genetics and Reserva Privada all make their own claims that this is their baby. Regardless of who rightfully deserves the praise, it is clear that there is something special about this plant and the seeds from which is it grown.
Perhaps it has to do with the truly legendary genetics that make it up. Perhaps it is all about the ease of cultivation. It could be for any number of reasons that so many sources want the credit for introducing LA Cheese to the world. Whatever the reason, there is no disputing that it is among the best cannabis to be found anywhere.
The tight and stout classically indica structure is shared by two distinct phenotypes, each of which takes on the physical attributes of one of the parent strains. The plants can grow either tall or short, depending on the phenotype. The buds are a pleasing light green and are dense with pistils that are creamy and delicious just in looks alone. The taste and aroma are a perfect contrast - very light on the nose but heavy on the palate. These plants like a little attention and they reward the effort with superior yields with simple care regimens like 12/12 lighting and pinching to promote bushing and branching. LA Cheese also clones easily.
Please remember that the growing of cannabis plants and the cultivation of seeds is illegal in some countries - please check the laws of your country and don't be growing any plants if it is against your country's laws.
Genetics:
L.A Confidential X Big Buddha Cheese 'reversed'