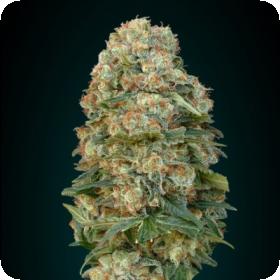 Female Mix Feminised Seeds
Advanced Seeds' Female Mix includes a mixed selection from the Advanced Seeds range of cannabis seeds of indica and indica dominant strains.
Growers with lots of resin can be assured of good dense buds.
Yields are expected to range from 400 to 600 gr/m2 with blooming time from 55 to 65 days.
Indoor harvests will range from 70 - 100 cm in September and October.150 - 300 cm outdoors. It's going to be the range.  THC between 14 and 22%.
Genetics:
Mixed indica and indica-dominant strains