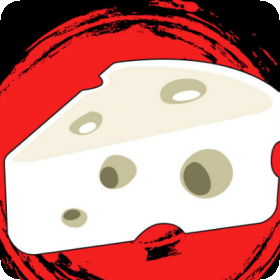 White Cheese Auto Feminised Seeds
White Cheese is a sativa dominant strain from Sumo seeds that is 50% sativa, 30% ruderalis and 20% indica. This strain will produce average levels of both THC and CBD but is extremely energetic.
It is perfect for day use, socialising, creativity and outdoor activities. The flavour is the classic cheese with a hint of pepper.
This strain is great for outdoor growers since it can survive a variety of climate conditions. It will even grow well in higher latitudes such as northern Europe.
The yield is average and will reach around 250 – 350 g/m2 indoors or 55 – 75 g/plant outdoors.
This version of White Cheese is both auto-flowering and feminised, making it ideal for all sorts of growers.
The auto-flowering aspect of the strain means that this strain will flower automatically, rather than as the result of a light cycle.
This will shorten the flowering time of the plant as well as it's stature. Even though the plants are smaller the yields are the same, which means it's easy to fit a lot more plants into a smaller space.
Ideal for commercial growers or those with a limited garden. Feminised seeds will only grow into female plants, which can save growers a lot of time and money that would otherwise be wasted on male plants.
Feminised seeds will also usually be of a higher level of quality and uniformity.
This strain has a flowering time of 49 days and can be grown indoors, outdoors or in a greenhouse.